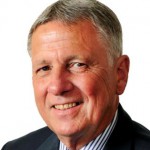 A NEW website has been launched offering businesses in East Sussex the chance to access public sector contracts worth millions of pounds.
Supply to East Sussex lists opportunities from East Sussex County Council as well a number of public sector organisations in the local area.
The county council created the site as part of its aim to ensure at least half of its spending on goods and services goes to local businesses.
The launch follows the successful Build East Sussex website, which lists contract opportunities and provides links to business support organisations for construction firms based in the county.
Cllr David Elkin, East Sussex County Council lead member for resources, said: "Build East Sussex has been very successful in putting locally-based contractors and suppliers in touch with each other.
"We're delighted to be able to build on this success by offering an exciting new service which will offer opportunities across a wide variety of sectors and from a range of partner organisations.
"The new service will help us to fulfil one of our key aims as a council of driving economic growth and allowing local companies to develop and flourish."
The new site will provide a 'one-stop shop' allowing local businesses to see contract opportunities from multiple public sector organisations in the local area in one place.
People can also receive alerts when tender opportunities are available for their business sector, to help increase their opportunities to bid for work.
The site also provides information about funding and resources for workforce skills development, local business grants and events.
Partner organisations signed up for the service so far include Brighton and Hove City Council, the University of Sussex, Hastings Borough Council, Rother and Wealden district councils and local NHS trusts.
More information is available online at www.supplytoeastsussex.co.uk or on Twitter @supplytoesussex