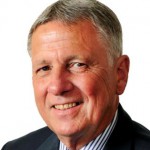 SURREY and East Sussex have joined forces to launch a paperless billing service that will save the two county councils and businesses hundreds of thousands of pounds a year.
The new electronic system, which is expected to be introduced next month, cuts costs by automating most of the invoicing and payment process.
Using the technology is expected to save the councils around £180,000 annually within three years through slashing time spent on completing and processing around 125,000 invoices annually.
It will also cut invoicing costs for businesses by up to 40 per cent, according to research by the National e-Invoicing Forum.
Surrey and East Sussex plan to introduce the online e-invoicing system provided by Taulia in phases through their joint Orbis venture, starting with the 2,400 top suppliers.
Cllr Denise Le Gal, Surrey County Council's Cabinet Member for Business Services, said: "With our budgets under pressure, this is another great example of technology helping us work more efficiently while also saving businesses time and money."
Cllr David Elkin (pictured), East Sussex County Council Lead Member for Resources, added:  "Going paperless means everything can be done more quickly and cheaply for the benefit of all involved. As one of Orbis' first projects, this demonstrates the importance of working in partnership and the results it can deliver."