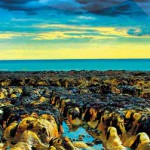 NEW parking restrictions are due to come into force at locations around Uckfield.
East Sussex County Council contractors will be in the town on Monday (Nov 30) and Tuesday (Dec 1) painting double yellow lines at 14 locations.
The new restrictions, which will prohibit waiting at any time, are being introduced following requests over safety concerns caused by cars parking in potentially unsafe locations.
The measures are being put in place ahead of the second stage of the Uckfield Town Centre Improvement Scheme.
An East Sussex County Council spokesman said: "These are areas where people have raised concerns about the safety of road users and pedestrians due to parked cars.
"The new restrictions will make these areas safer and will link in with the improvement scheme to help to reduce congestion and improve conditions for people visiting, living or working in Uckfield."
The affected areas roads are listed below. The new traffic restrictions will come into force immediately after the double yellow lines are painted.
– Wares Road/ New Road
– Vernon Road/ Harcourt Road
– Vernon Road/Selby Road
– Forge Rise/Farriers Way
– Bridge Farm Road
– Mill Drove
– Mill Drove/Alexandra Road
– Keld Avenue/Alexandra Road
– Framfield Road
– Bolton Close/Brookside/Bell Lane
– Linden Chase/Hempstead Road
– Church Street (lay by)
– High Street (lay by)
– Warburton Close/Downsview Crescent