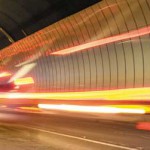 SHOPPERS buying this year's must-have Christmas gift are being warned against buying poor quality products.
Trading Standards officers from East Sussex County Council are urging people to be cautious when buying cheap Hover Boards which can overheat and cause fires.
Since October, more than 17,000 products have been checked as they arrived in the country and more than 15,000 have been deemed unsafe and been seized at the border.
"Unscrupulous traders are taking advantage of the high demand for Hover Boards in the run up Christmas and selling dangerous products," said Lucy Corrie, head of communities at East Sussex County Council.
"We would urge people not to be attracted by the cheap prices.  Hover Boards generally retail for between £300 and £600, but some are being advertised for £100 or less on auction sites and social media accounts. If it seems too good to be true, it probably is."
With a surge in the number of dangerous Hover Boards on the market, National Trading Standards has compiled top tips for those who have bought or are thinking of buying the product this Christmas;
•  Never leave the device unattended – especially overnight. A faulty cut-off switch or a plug without a fuse could lead to the device overheating, exploding or catching fire
•  Check the device, particularly the shape of the plug. Many of the unsafe products seized have had clover-shaped plugs. Also check for markings such as name of the manufacturer
•  Check the seller before buying online.  Look for reviews of the product and seller and details of a company's head office.
•  Don't be dazzled by a bargain or panic buy from the first website you find – do your checks
•  If you believe products being sold online or face-to-face are potentially dangerous or you're suspicious about something you've bought, report it to Citizens Advice consumer service on 03454 04 05 06
•  Anyone buying online to sell on assumes legal responsibilities and must ensure the products being sold comply with safety and intellectual property legislation. For information visit https://www.gov.uk/starting-to-import
Consumers who suspect they have seen or purchased counterfeit products  can report their concerns to East Sussex Trading Standards by contacting Citizens Advice consumer service on 03454 04 05 06, Monday to Friday 9am to 5pm.