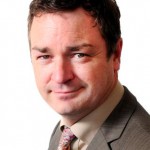 ROADS in East Sussex will be maintained by a new contractor after a £300 million deal was agreed for highway services in the county.
East Sussex County Council has selected civil engineering and construction joint venture Costain CH2M as its preferred bidder following an extensive procurement process.
The new seven-year contract, starting on May 1, will replace the existing arrangement which sees three separate contractors responsible for highways, street lighting and traffic signals.
The newly-formed joint venture will be responsible for maintaining the East Sussex highways network, including roads, pavements, drainage, street lights, traffic lights and structures.
It will also be tasked with providing winter gritting across the county and delivering highway improvement schemes.
The new deal includes a fixed price for routine maintenance activities such as grass cutting and gritting for the life of the contract, giving the council greater certainty over the cost of highway services for the next seven years.
A new county council management structure will be put in place, while the contract includes a number of incentives and penalties to ensure the best possible service is provided to the public.
Meanwhile, highways stewards, who are responsible for inspecting the county's roads, will be given more powers to fix minor road defects themselves, allowing the work to be carried out more quickly and efficiently.
Cllr Carl Maynard, East Sussex County Council lead member for transport and environment, said: "A well-maintained roads network is vital to the economic future of East Sussex.
"The new contract will bring everything from gritting to street lights under one provider, enabling us to provide a more unified, effective and efficient service.
"We were very impressed with the bid from Costain CH2M, who have a lot of experience with major infrastructure projects and highway maintenance and were able to offer a proposal which met all our needs and offered value for money for the taxpayer.
"One of the key things for us was their commitment to put customers at the heart of their service, to listen to and respond to the public, who have a valuable role to play in letting us know about any issues with our roads which need addressing."
Darren James, Costain's managing director, infrastructure, said: "Costain is delighted to have been selected with CH2M as preferred bidder by East Sussex County Council for their highways services contract. We look forward to building on our proven record for delivering highway services in collaborative teams."
Peter McDermott, director of highways at CH2M, said: "CH2M is delighted to be working alongside Costain to deliver highways services for East Sussex County Council. Once completed this will play a major role in increasing accessibility and driving local growth in the area."
The deal was agreed at a meeting of the county council's cabinet on Tuesday, December 15 2015.