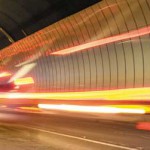 Leaders behind the devolution bid for three of England's strongest performing counties have outlined to Government how their plan would boost growth for the region's residents.
Communities Minister Baroness Williams heard the proposals for how East Sussex, Surrey and West Sussex would work together to help tackle the congested road and rail network, pioneer new digital technology, close the skills gap that is holding businesses back and build new affordable homes.
At the meeting in Westminster, representatives for the 3SC (Three Southern Counties) bid told Baroness Williams how devolving additional powers to the region would help unlock new growth and spearhead a transformation in how public services are delivered.
It follows the submission of the 3SC devolution prospectus to Local Government Secretary Greg Clark last September.
With a population of more than 2.5million people, the 3SC region is an economic powerhouse but creaking infrastructure and growing demands on public services risk future strong growth, not just for the region but London and the wider British economy.
Key proposals include a long-term infrastructure strategy so the counties, district and borough councils and Local Enterprise Partnerships (LEPs) can work with Government to tackle congestion and invest in key sites for housing and employment.
In the first five years alone this would help to:
• Unlock more brownfield sites to build affordable homes
• Deliver 34,000 planned homes – supporting 58,000 new jobs
• Roll out world class digital infrastructure – bringing superfast broadband to every urban and rural community and the prospect of ultrafast connectivity to all key business
• Ensure the 3SC has an agreed programme of investment to tackle notorious road congestion across the counties, with the 3SC applying for development funding to implement the work
• Co-ordinate work to improve rail capacity between London and the south coast to enable access to high speed rail
• Establish an integrated bus network across the 3SC and Greater Brighton areas with smart ticketing to help residents access jobs, education, training, leisure and tourism
• Reduce hard to fill vacancies across the  3SC area and begin to close the skills gap
The Government is being asked to back the devolution deal and provide the greater financial freedoms needed to make the plans a reality and encourage more investment across the Three Southern Counties.
West Sussex County Council leader Louise Goldsmith, who is leading the 3SC bid, said: "The meeting with Baroness Williams was an extremely positive one and is a big step forward in our bid to regain the freedoms we need to build a vibrant and strong economy and transform our public services.
"The quality of life for all our residents and the economic strengths of the 3SC is at risk because of creaking infrastructure and growing pressures on public services at a time of severe spending constraint.
"Today we put forward a powerful case for how we can work together to tackle the barriers to growth and ensure the 3SC remains an economic powerhouse and a great place to live."
Speaking after the meeting, Baroness Williams said: "This was a good opportunity to examine in greater detail the 3SC case.   I commend the hard work that has gone into producing a case for devolution and look forward to continuing to work closely with all those involved."
The bid has been developed in partnership with 44 organisations. These include 23 district and borough councils, three local enterprise partnerships, 12 clinical commissioning groups and two police forces, as well as the South Downs National Park and East Sussex Fire & Rescue Service.
The 3SC is also working closely with the Greater Brighton Economic Board bid on creating a joint strategy to improve road, rail and digital infrastructure and close the skills gap.
Louise Goldsmith said: "A meeting will now be held with all our district and borough council partners in the hopes of securing the devolution deal as soon as possible."