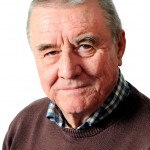 TRIBUTES have been paid to an East Sussex County Council member who died at the age of 70.
Cllr John Hodges (pictured), who had represented the Hastings St Helens and Silverhill division since May 2013, died in the early hours of Thursday, February 11 2016  following a short illness.
His work included membership of the economy, transport and environment scrutiny committee, in which role he played an active part in promoting the county's economy.
Becky Shaw, East Sussex County Council chief executive, said: "Cllr Hodges was a respected member of the council and someone who was passionate about Hastings and worked hard to represent his constituents.
"Officers and councillors alike are shocked and saddened by his death, and on behalf of everyone at the council I'd like to send our deepest condolences to his family and friends at this difficult time."