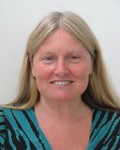 PEOPLE in East Sussex are being urged to check for blood in their pee – to boost their chance of beating cancer.
East Sussex County Council is backing an awareness drive running until the end of March as part of the Be Clear On Cancer campaign, aimed at improving survival rates for bladder and kidney cancer.
Every year, more than 17,000 people in England are diagnosed and more than 7,000 people die from the diseases, for which blood in urine can be a symptom.
If detected at the earliest stage, survival rates can be as high as 96 per cent, but that figure falls to as low as 27 per cent with a late diagnosis.
Cynthia Lyons, East Sussex acting director of public health, said: "It's very important that people check their urine and if they notice blood to go and see their GP straight away – even if it's only happened once.
"It might be nothing but it's better to be safe than sorry and if it is a sign of bladder or kidney cancer, early diagnosis and treatment could be the thing that saves your life."
In East Sussex in 2013, the latest year for which figures are available, 219 new cases of bladder and kidney cancer and 103 deaths were reported.
Other symptoms of bladder cancer can include needing to pee very often or very suddenly and pain while peeing. Symptoms of kidney cancer can include a pain below the ribs that doesn't go away or a lump in the stomach.
More information is available online at www.nhs.uk/bloodinpee
Numbers of new cases of bladder/ kidney cancer registered and deaths from bladder/ kidney cancer in 2013 (Source: National Cancer Registration Service, Public Health England)
Further info:
Numbers of new cases of bladder/ kidney cancer registered and deaths from bladder/ kidney cancer in 2013 (Source: National Cancer Registration Service, Public Health England)
East Sussex – 219 new cases / 103 deaths
Eastbourne – 37 cases / 18 deaths
Hastings – 31 cases / 14 deaths
Lewes – 50 cases / 20 deaths
Rother – 52 cases / 23 deaths
Wealden – 49 cases / 28 deaths