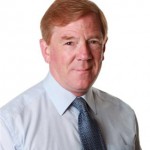 PEOPLE in East Sussex are being urged to join the fight against scammers this leap year.
More than half of over 65s believe they've been targeted by fraudsters through telephone, email or postal scams costing the country £9 billion – but it's estimated fewer than five per cent of victims report their experience.
East Sussex County Council's Trading Standards team is joining forces with adult social care and community safety colleagues to mark National Safeguarding Day on Monday, February 29 2016, supported by the National Scams Team, East Sussex Fire and Rescue and Sussex Police.
To mark the event – aimed at urging people to report abuse in all its forms – Trading Standards officers will be present to offer advice at a series of events across the county during the week.
Cllr Chris Dowling, county council lead member for community services, said: "Scams take a terrible toll on victims who are often elderly or vulnerable – not just financially but psychologically and emotionally.
"It's vital that we do whatever we can to raise awareness of this crime, to encourage those who've fallen victim to come forward to get the support they need and to prevent others from being scammed."
Telltale signs of scams include receiving phone calls, letters and emails out of the blue, being asked to send money to claim a prize or people being told of 'winnings' for a competition they didn't enter.
Uninvited doorstep callers, pressure selling, being asked to share personal details and offers that seem too good to be true should also set alarm bells ringing.
Pensioner Jeremy Ross, from Robertsbridge, lost £12,000 to a scam run by a company which offered to buy tickets for various European lotteries on his behalf and claimed to be able to increase his chances of hitting the jackpot.
The 76-year-old said: "To start with it seemed okay but then they started with a very high pressure sales talk. By the time I realised what was happening, it was too late.
"I can't believe I was so naive but they were very persuasive. These people are diabolically cunning and you have to be wary – people need to be educated about what's happening and if they get a call like this, just put the phone down."
Trading Standards officers will be on hand at events at the following locations and times:
– Monday, February 29 from 10am to 2pm – Hastings Priory Meadow Shopping Centre
– Tuesday, March 1 from 10am to 2pm – Bexhill Library
– Thursday, March 3 from 10am to 2pm – Eastbourne Arndale Centre
– Friday, March 4 from 9am to 11am – Lewes Library
– Friday, March 4 from noon to 2.30pm – Forest Row Community Centre
Anyone who suspects a scam or thinks they or someone they know has fallen victim is asked to call the Citizen's Advice consumer helpline on 03454 040506.