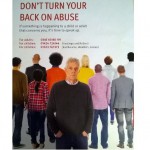 THE DEVASTATING impact of abuse will be highlighted by safeguarding teams in a series of events to mark a national awareness day.
East Sussex County Council is joining forces with partners on the Local Safeguarding Children's Board, the Safeguarding Adults Board and the Safer Communities Partnership to raise awareness of the many different forms of abuse and to urge residents not to turn their back on those affected.
They are using National Safeguarding Day on Monday, February 29 to encourage residents who suspect any kind of abuse to report it.
"There are too many people in our county suffering in silence because they are too scared to seek help themselves," said Cllr Bill Bentley, cabinet member for adult social care and community safety. "We are urging residents not to turn a blind eye – If you suspect abuse, report it."
As part of the awareness campaign, schoolchildren across Eastbourne will be invited to watch Chelsea's Choice – a production highlighting the serious issue of child sexual exploitation.
"In recent years there has been an extremely worrying rise in the number of reports of child sexual exploitation across the country," said Cllr Sylvia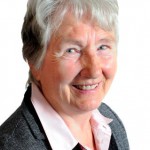 Tidy, cabinet member for children and families. "As part of National Safeguarding Day we will be raising awareness of the issue and the devastating impact it can have on a young person's life.
"Often young people are not aware they are victims until it is too late. This is a timely opportunity to stress the importance of protecting yourself against this kind of abuse and asking for help if you feel you are a victim."
From February 29, officers from East Sussex County Council will be on hand to highlight Safeguarding issues, discuss the support available and people with concerns where to go. They will be available at the following locations;
• Hastings Priory Meadow Shopping Centre – Monday, February 29 between 10am and 2pm
• Bexhill Library – Tuesday March 1 between 10am and 2pm
• Arndale Shopping Centre, Eastbourne – Thursday, March 3 between 10am and 2pm
• Lewes Library – Friday, March 4 between 9am and 11am
• Forest Row Community Centre – Friday, March 4 between 12 and 2.30pm
Cllr Bentley added: "We work closely with our safeguarding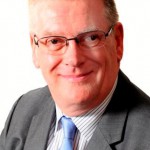 partners day in, day out to ensure the right support is available and accessible for victims of all kinds of abuse.
"National Safeguarding Day gives us the opportunity to raise awareness among the wider public and ensure the abuse suffered by some of the county's children and adults is not ignored."
There will also be an event for professionals on Wednesday, March 2, focussing on modern slavery, human trafficking and missing people. The event is aimed at anyone working with adults or children and recognises the importance of staff from both children's and adult services learning more about key issues affecting vulnerable people.
Anyone who suspects abuse of an adult should contact Social Care Direct s on 0345 60 80 191 or visit www.eastsussex.gov.uk/socialcaredirect
To report concerns about the safety of a child call East Sussex County Council's duty and assessment team.  For the Hastings and Rother area call 01424 724144 and for the Eastbourne, Lewes and Wealden area call 01323 747373.
Alternatively, to report sexual exploitation or any crime, contact Sussex Police on 101@sussex,pnn.police.uk or call 101. Callers can arrange to talk in confidence to detectives, who will take concerns seriously and investigate. In an emergency, call 999.
Chelsea's Choice is presented by AlterEgo Creative Solutions Ltd to raise awareness of the issue of child sexual exploitation.