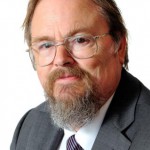 CAREER prospects of hundreds of young people in East Sussex will be boosted thanks to new funding.
Funding from the Sussex Learning Network, together with money from East Sussex County Council, will help deliver events aimed at encouraging students to study science, technology, engineering and maths – known as STEM subjects.
East Sussex STEMfest will be open to more than 1,000 young people through a range of school activity days, university lectures for secondary school children and networking events for teachers and industry professionals.
The initiative, which runs throughout April and May, culminates with 'the Big Bang', a science and technology event in Hastings featuring hands-on experiments.
Cllr Rupert Simmons, East Sussex County Council's lead member for economy, said: "The funding will make a real difference to our efforts to inspire young people to consider studying and training in STEM-related fields.
"Research has shown that the STEM subjects are going to be crucial to the future growth and prosperity of East Sussex, while local businesses have reported skill gaps in technology and engineering fields.
"Worryingly, around half of engineering jobs in East Sussex remain unfilled due to a lack of a locally based qualified and experienced workforce, and this is something that we must address."
STEMfest is supported by The Skills East Sussex Engineering Task Group, which includes STEM Sussex, Tomorrow's Engineers, the county council, Sussex Learning Network, University of Brighton, Sussex Downs and Sussex Coast Colleges as well as local engineering employers General Dynamics and Judges Scientific.
It is hoped that the events will not only encourage young people to study the subjects, but to increase the take up of STEM apprenticeships.
Martin Ellis, Chair of Skills East Sussex said: "I am delighted that the Sussex Learning Network have awarded funding to support this crucial area of work. As a recruiter I know that we need to see more young people taking up STEM subjects, so that we can meet the needs of our growing engineering employer base."
East Sussex already has a strong base of successful small and medium-sized businesses in engineering and advanced manufacturing, which can be further developed and expanded.
The county also hosts a number of clusters of businesses in certain engineering and advanced manufacturing niches, such as vacuum technologies, photonics and precision instruments, manufacture of industrial pumps and the manufacture of electric and electronic components.
David Barnbrook, of Judges Scientific, said: "Local employers are finding it hard to recruit engineering apprentices and young people aren't equipped with the right technical skills to be able to take up engineering roles.
"As well as holding events to inspire young people, it is also very important to ensure that teachers and lecturers understand the realities of working in the industry."
A recent report by the Careers & Enterprise Company found that East Sussex was a national 'cold spot' in terms of the take up of STEM learning at A Level, apprenticeships and by young women who are hugely under-represented in the sector.
Bronagh Liddicoat, Head of STEM Sussex, University of Brighton, who is organising East Sussex STEMfest, said: "STEM Sussex has already started planning the activities that will be delivered over the coming months. We are keen to hear from schools and employers who would like to support this exciting programme of activity."
To find out more about STEMfest events visit www.stemfest.co.uk/stemfests/east-sussex-stemfest
To get involved, email EastSussexSTEMfest@brighton.ac.uk