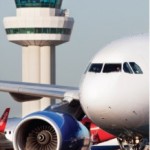 RESIDENTS whose lives are blighted by aircraft noise have been promised action by Gatwick Airport Ltd.
The company has pledged to act on all 23 recommendations made by an independent review which looked at noise issues created by aircraft landing at Gatwick.
The move has been welcomed by East Sussex County Council bosses who have been pushing for action over a number of years.
"We welcome Gatwick Airport Ltd's pledge to act on the report and are delighted that recognition has been given to the 13 recommendations requested by East Sussex County Council following communication with residents," said Cllr Rupert Simmons, the county council's lead member for economy.
"The county council was able to work with the review panel and feed in the significant number of issues raised by residents, particularly those in the north of the county."
The review report, published in January, stated that 20 of the 23 suggestions could be implemented in just 12 months.
In response Gatwick Airport Ltd published an action plan for the implementation of each recommendation but said further work may be needed on two of the recommendations after more detailed technical and planning work, and after analysis of community feedback.
As part of the action plan, a Noise Management Board will be established. This will be made up of representatives of bodies and organisations which can implement change, such as the Department for Transport, the Civil Aviation Authority, National Air Traffic Services and Gatwick Airport Ltd, as well as local authority and local community representatives.
Other actions to be taken forward include modifications to aircraft to address the whining noise created on descent, the steeper ascent and descent of aircraft from and into the airport, and variations to flight paths to offer residents respite from aircraft noise.
Cllr Simmons added: "We appreciate that there is a great deal of work needed in order to act on the recommendations, but the fact that Gatwick Airport Ltd has accepted the review's findings is the first step to improving the lives of people in East Sussex affected by aircraft noise.
"East Sussex County Council will continue to lobby for measures to reduce the impact of flights on its residents and is looking forward to working with the Noise Management Board.
"The onus is not only on Gatwick Airport Ltd to implement these actions, but is reliant on the Civil Aviation Authority, the Department for Transport, Air Traffic Control National Air Traffic Services, airlines, local authorities and the airport working together to ensure the Action Plan is delivered."
Gatwick Airport Ltd is required to publish a progress report by January 31, 2017.
The county council continues to back proposals for an expansion of Gatwick which it said offered an 'an unmissable opportunity' for the area's economy, but believes action needs to be taken to address issues that impact on East Sussex residents, such as noise from aircraft.
Gatwick's detailed response to the Independent Arrivals Review can be viewed here