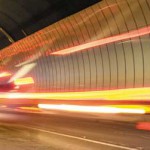 SUSSEX residents are being offered the chance to have a say in the shaping of future crime policing policy.
Sussex Police and Crime Panel is looking for two new enthusiastic and community-minded people from the Sussex area to serve as co-opted independent members.
The role is to help scrutinise the work of Sussex Police and Crime Commissioner and scrutinise their actions and decisions.
The Panel is made up of local councillors and two independent members of the public. It meets formally four times a year in Lewes.
The Panel will assist the Commissioner by providing independent challenge, supporting the commissioner in the exercise of his or her functions and promoting openness in the transaction of police business.
The Commissioner will be required to consult with the Panel on their plans and budgets for policing, as well as the level of precept and the appointment of a chief constable and other senior roles.
Panel Chairman Brad Watson said: "We are looking for enthusiastic individuals who care passionately about their communities and have skills that could bring great value to the Panel. This is a chance for two local people to have a significant say on the very important crime policies that affect their communities."
All Panel members will be able to claim reasonable travel expenses and will receive induction and other appropriate training.
Independent Panel members should live in East Sussex, West Sussex or Brighton and Hove, be aged over 18 and not be a member of the Police and Crime Commissioner's staff, an MP, MEP or member of a national parliament, work at Sussex Police or be a Member of a district, borough, unitary or county council in Sussex.
Experience in community safety, victim support, criminal justice and related issues would be helpful, but is not essential.
The deadline for applications is 5pm on Friday, May 13. Interviews for shortlisted candidates will be conducted on Tuesday, June 14, in Lewes.
To obtain an application pack or for more information contact Ninesh Edwards at West Sussex County Council on 0330 222 2542 or email pcp@westsussex.gov.uk