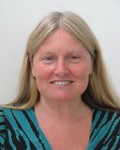 SCHOOLS in East Sussex will benefit from almost £2 million funding to tackle the 'ticking time-bomb' of childhood obesity.
A total of 178 county schools and colleges have taken advantage of the offer of a £10,000 health improvement grant from East Sussex County Council's public health department.
The money will be used to transform the way schools work to improve the health of children and young people. Resources will support the development of school health improvement plans and put in place activities such as increasing physical activity and improving healthy eating.
With a third of 10 to 11-year-olds and a fifth of four to five-year-olds classed as overweight or obese, evidence shows school health improvement activity not only improves physical and emotional health but also boosts performance in the classroom.
Cynthia Lyons, East Sussex acting director of public health, said: "Childhood obesity is a ticking time-bomb which poses a real risk to our children's health, so prevention and early intervention is key.
"Being overweight or obese puts young people at increased risk of developing Type 2 diabetes, asthma, musculoskeletal and mental health issues in childhood and other problems such as heart disease and cancer in later life.
"Schools are already doing a lot to improve children's health and this funding will allow them to do even more to change the way they support young people to lead healthy lives, which not only improves children's health but also their educational performance.
The grants programme follows a successful pilot which saw 10 East Sussex schools receive grants to fund activities such as family fitness events, development of 'healthy tuck shops', cookery clubs and training for promoting positive mental health.
One of the pilot schools, Park Mead Primary School, in Upper Dicker, near Hailsham, is using part of its funding to install a pathway around the school field to allow children to run a 'daily mile' in all weathers.
Head teacher Lizzie Field said: "Since we started the daily mile we have seen a big increase in the fitness of our pupils, who are energised when they come back into the classrooms, and have better sleep patterns when they get home.
"It's such a simple and highly effective idea which is already reaping rewards, and many pupils continue the habit at home during the holidays."