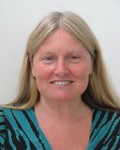 PEOPLE in East Sussex are being urged to become a 'Dementia Friend' to help make a difference to people with the condition.
Around 800,000 people in the UK are living with dementia – 10,000 of them in East Sussex – and that figure is set to more than double by the middle of this century.
East Sussex County Council's public health team is backing a campaign organised by the Alzheimer's Society, which aims to help people understand dementia better and highlight the small things people can do to help.
People can play their part by watching a short video online or attending a face-to-face information session to increase their knowledge of what it's like to live with dementia.
People are invited to put their understanding into practice via small actions which could include helping someone with everyday tasks such as finding the right bus or spreading the word about dementia on social media.
Cynthia Lyons, East Sussex acting Director of Public Health, said: "Dementia is one of the biggest health issues facing the UK and around 21 million people in England know a close friend or family member living with the condition.
"Becoming a Dementia Friend, and gaining a better understanding of the issues that people with the condition face, can make a big difference to someone living with dementia.
"I'd urge people in East Sussex to get involved and help us take a step closer to creating a dementia-friendly society."
The initiative is aimed at people from all communities and at organisations that are likely to come into contact with people living with dementia.
It has already led to 1.4 million people signing up to become Dementia Friends, with the aim of increasing that number to four million by 2020.
People can become a Dementia Friend or find more information by visiting www.dementiafriends.org.uk