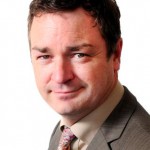 A POSSIBLE solution to the traffic issues in Alfriston will be discussed at a two-day consultation event this week.
East Sussex County Council will be asking residents and businesses for their views on options to tackle problems created by the bottleneck in the High Street.
Feedback given at the event, on Friday, May 13 and Saturday, May 14, and during a consultation period, will help shape the final design.
"While everyone agrees that something needs to be done to address the traffic issues in Alfriston, it has been difficult to identify a solution that is likely to achieve total agreement," said Cllr Carl Maynard, lead member for transport and environment.
Alfriston Parish Council has looked at various solutions including a one way system, a shared space scheme and traffic lights.
Width restrictions on the High Street, safety concerns and the layout of some village centre junctions means it would not be possible to implement a one way system and shared space scheme, and the consultation will focus on options for traffic signals.
Cllr Maynard added: "We are grateful to the parish council for the amount of work they have carried out to find an answer, and now it important that everyone is given the opportunity to have their say."
The consultation event takes place from 2pm to 8pm on Friday, May 13 and from 10am to 4pm on Saturday, May 14, at The Old Chapel Centre in Alfriston. County council officers will be available to discuss proposals and answer questions, and those attending will be able to fill out a consultation questionnaire.
People unable to attend either event can get a copy of the questionnaire from Steamer Trading in the High Street and HJ & DC Hicks and Son, Waterloo Square, after the event, or view the proposals and comment online here.
All responses must be submitted to the county council by Friday, June 24, 2016.  Feedback and proposals will be presented to the lead member for transport and environment for decision.