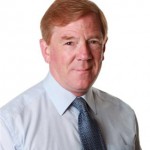 A TARGET date has been set for the reopening of an East Sussex library closed for more than a year due to flooding.
East Sussex County Council has announced it plans to reopen Pevensey Bay Library, in Richmond Road, on Tuesday, August 30 2016.
A survey into the cause of water damage has recommended some repairs but also states further investigation of drainage around the building will be needed, which could take several more months.
However, the council says in the meantime it will press ahead with internal repairs to ensure the building can reopen as soon as possible.
The library has been closed since January 2015, with a temporary service offering a small range of popular books available in nearby St Wilfrid's Church Hall.
Cllr Chris Dowling, county council lead member for community services, said: "The issues with flooding at the library are very complex and it will take some time to identify what needs to be done as a long-term solution to the problem.
"However, our view is that people in Pevensey Bay have waited long enough and the cost of carrying out internal repairs is justified in order for us to be able to resume normal service.
"The improvements we're making will allow us to provide a safe and pleasant environment once again for our users, and we have a plan in place to allow us to quickly dry out the property and reopen in the event of any future flooding.
"I'd like to thank residents for their patience and St Wilfrid's Church Hall for allowing us to provide a temporary solution. We will continue to keep people informed of any further developments in the weeks and months ahead."
The internal refurbishments will include measures to minimise condensation, which was identified as one possible cause of water damage, and will also see redecoration and some new furniture.
Further investigations of the drainage system around the building will attempt to identify any works which may be required to prevent flooding in the long-term.
While the building is closed, the temporary library service at St Wilfrid's Church Hall is available from Monday to Saturday from 10am to noon or whenever the hall is in use.
People from Pevensey Bay can also use any other East Sussex library, including those at Eastbourne, Langney, Hampden Park and Bexhill or use the council's e-library to browse the catalogue and borrow e-books.
More information is available online at www.eastsussex.gov.uk/libraries or by calling 0345 6080195.