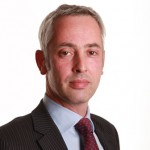 STRENGTHENING the workforce by investing in training is top of the agenda for a county council director as he steps up to lead a local authority association.
Rupert Clubb has been named president of ADEPT, the Association of Directors of Environment, Economy, Planning and Transport, which represents public sector interests by advising and responding to Government on policy and issues.
Speaking following his appointment, Mr Clubb said one of his key concerns for the coming year is to address the skills gap in the Science, Technology, Engineering and Maths (STEM) sectors.
"Skills are a key consideration for East Sussex County Council and all local authorities across the country.  There are many strong regional programmes making an impact and we are keen to share these examples of best practice with Government.
"We want to reinvigorate the skills agenda to ensure that we develop a strong, workforce well-equipped to benefit from inward investment opportunities and supply skills to new and expanding businesses."
Mr Clubb, Director of Communities, Economy and Transport for East Sussex County Council, is also keen to highlight the public sector's role as a catalyst for private sector investment and is asking Government to capitalise on local authorities' experience and expertise in delivering sustainable economic growth.
He said: "Over the coming year ADEPT will capitalise on the knowledge and experience of its members to work with Government and private sector partners to increase employment and housing opportunity.
"We have already proved our ability to transform local government. With the support of our delivery partners across the private and public sector we will provide a clear, coherent approach to devolution and continued public sector reforms."
ADEPT is the voice of Local Authority county, unitary and metropolitan Strategic Place Directors across England with responsibility for the key place based services, including transport, environment, planning, economic development, housing and waste.