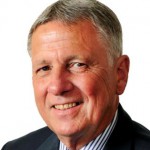 TOUGH choices will have to be made as East Sussex County Council continues to manage significant funding reductions while remaining focussed on protecting the most vulnerable and driving economic growth.
The authority's annual State of the County report, which is due to be presented to Cabinet on Tuesday, June 28, reaffirms its commitment to the council's agreed priorities.
The priorities are;
• Making the best use of resources
• Driving economic growth
• Keeping vulnerable people safe
• Helping people to help themselves
The document confirms the need to save £17.3 million in the next financial year on top of the £20million savings already being found in for 2016/17. This means the total savings required over the three years to March 2019 remains at between £70million and £90million.
"Although we have made some very difficult decisions, we are on track to make the necessary savings for the current financial year," said Cllr David Elkin, deputy leader at the county council and lead member for resources.
"We know that our strong track record of robust business planning and focus on delivery means we are in relatively good shape, but the reality is we continue to face a very significant funding shortfall and growing demand for our services.
"We have the skills and experience to ensure that the limited budget we have is spent as effectively as possible but it is unavoidable that the impact of these savings will be felt by frontline services."
The State of the County report considers the pressures facing the county council and identifies possible areas where savings can be made, as well as reviewing the efforts being made to find efficiency savings across the council and limit the effect on services.
Cllr Elkin added: "Huge efforts have been made to find efficiency savings within the council, work with partners to change the way services are delivered, and find opportunities to generate income.
"We will still need to change the way in which services are provided and we will have to stop some and reduce many others, but we continue to look for innovative ways of working with communities and other organisations to identify how we can do things differently."
The report identifies the growing pressures on services in East Sussex and the council's budget including an increase in the number of residents over the age of 65, the introduction of the Living Wage and the increase pressure on school places.
At its meeting, Cabinet will be asked to agree for work to continue on the identification of £17.3 million of savings for the financial year 2017/18.
The full report is available here.