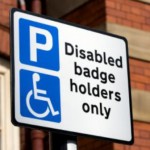 PEOPLE in East Sussex are being warned to be wary of websites charging people unnecessarily for Blue Badge applications.
East Sussex County Council is advising people they don't need to pay charges as high as £49 being asked for by some websites to apply for a Blue Badge online.
The county council, which is responsible for issuing Blue Badges, charges £10 for a badge, but payment is only taken if an application is successful.
People can pay the money upfront to speed up their application but the £10 is returned if they are not deemed eligible for a badge.
People applying for a blue badge online should only use the official Government website for that purpose, which can be found at www.gov.uk/apply-blue-badge
Using other websites has resulted in people being sent a form they can get for free elsewhere or the wrong form – meaning they have to fill in all their information again on the official form and will still have to pay the £10 fee to the council if their application succeeds.
Cllr Bill Bentley, county council lead member for adult social care, said: "This is a problem we've seen for some time which unfortunately is continuing to catch people out.
"By using these websites, people are being left out of pocket for no benefit at all.
"If people want to apply for a Blue Badge online I'd urge them to make sure they're using the official Government website and to not pay money unnecessarily.
"While there is a £10 fee to receive a Blue Badge, we will only take payment if your application for a badge is successful – otherwise any payment you have made will be returned."
Blue Badges are issued to a driver or passenger with a permanent and substantial disability that affects their ability to walk and would benefit from the use of disabled parking bays and a range of on-street parking concessions.
People can pick up a Blue Badge application form from any library or county council building or from any of the parking shops or parking information centres in East Sussex.
People can also ask for a form to be posted to them by calling East Sussex County Council's Blue Badge team on 01323 464244.
Anyone who thinks they may have been significantly affected by a website charging them unnecessarily for Blue Badge applications is asked to call the Citizens Advice consumer helpline on 0345 4040506.