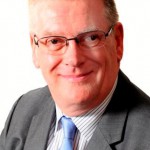 TWO services for disabled people previously offered by a now closed East Sussex charity are being run by new providers.
East Sussex Disability Association (ESDA) closed its doors earlier this year after 78 years of providing services for disabled people in the county.
The service offered by the charity's Daily Living Centre, which provided advice and information on aids and equipment to help people live independently, is now being provided by East Sussex County Council's newly-formed Occupational Therapy Clinics.
Clinics, which are open to people from across the county, have been set up at the Phoenix Centre, in Lewes, and the Charter Centre, in Bexhill, while an additional clinic is being planned for Eastbourne.
Meanwhile, the specialist disability information and advice service previously provided by ESDA's Centre for Independent Living is now being provided by Sussex disabled people's user-led organisation Possability People from its offices in Hastings.
Cllr Bill Bentley, East Sussex County Council lead member for adult social care, said: "We were very saddened by the closure of ESDA, which has made such a valuable contribution to improving the lives of disabled people over many years.
"Any change is obviously concerning to people and it's important that we and our partners do everything possible to ensure a seamless transition.
"We very much welcome the fact that our own Occupational Therapy Clinics and our partners at Possability People have been able to step in to ensure people will still be able to access free, expert advice, information and support now and in the future."
Geraldine Des Moulins, chief executive of Possability People said: "People in East Sussex will still have access to independent advice and information provided by and for disabled people, and our experienced advisors will be happy to help with anything from housing, assistive equipment, grants and local groups and services across the county.
"We can also help you find where to go for support with benefits, money and debt advice. We were sad to hear about ESDA but intend to honour their legacy by providing East Sussex with an excellent service."
People from anywhere in East Sussex can book an appointment with the Occupational Therapy Clinic of their choice by calling Health & Social Care Connect on 0345 6080191, using Minicom via type talk on 18001 034560 or by sending a text message to 07797 878111
Possability People, based at Hastings Voluntary Action, can be contacted by calling 01424 234460 or 07769 612015, with support available from Monday to Friday from 10am to 4pm.
People can also email esussexadvice@possabilitypeople.org.uk or find more information online at www.possabilitypeople.org.uk