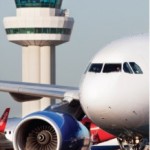 COUNCIL chiefs in East Sussex have expressed their disappointment after Gatwick was overlooked for a new runway – but vowed to continue to back the Sussex airport in its long-term ambition to expand.
The Government today gave the go-ahead for a third runway at Heathrow rather than expanding Gatwick, subject to a public consultation and vote of the House of Commons in 2017-18.
East Sussex County Council gave its backing to proposals to build a second runway at Gatwick following a vote of the full council last year.
The authority argued that a new runway at Gatwick could be built quicker, cheaper and with less impact than Heathrow, and would create up to 63,000 new jobs.
Cllr Rupert Simmons, East Sussex County Council lead member for economy, said: "We're naturally disappointed by the decision as we felt expanding Gatwick would not only provide a huge economic boost to East Sussex but would be the best solution for the south east and the UK as a whole.
"However, we do welcome the fact that a decision has been made so that the uncertainty is finally over and local residents and businesses affected by expansion now know where they stand.
"There's no doubt the plan to expand Heathrow will face a long and difficult road and many obstacles, and it would seem sensible for Gatwick to ensure it remains ready to step up in case this option comes back to the table in future.
"The capacity issue remains a high priority and if Heathrow proves problematic it may open further consideration to Gatwick.
"In the meantime, we will continue to support Gatwick in its long-term aim of building a new runway and to work with the airport to discuss future options for expansion."
Meanwhile, the council also pledged to continue to work with Gatwick to implement 23 objectives agreed by all appropriate authorities to reduce the impact of aircraft noise on local residents.
The authority has already successfully campaigned for measures to reduce aircraft noise and been instrumental in the setting up of a multi-agency noise management board to look at ways of reducing noise nuisance.
Cllr Simmons said: "Expanding Gatwick would actually have offered more control over measures to tackle issues such as noise as these would have been enshrined in the planning process that would have come with a new runway.
"However, we will continue to lobby for measures to reduce aircraft noise, and in particular for steeper ascents and descents and rotation of flight paths to reduce the impact on residents."