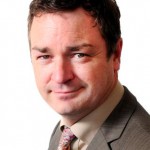 PEOPLE in East Sussex are being urged to use an online system to report flooding from roadside drains this winter.
Since the start of May 2016, East Sussex Highways has handled around 1,300 reports of flooded drains, with that number expected to surge during wet, wintry weather.
The county's 98,000 roadside drains are cleaned at least once every two years, but may still suffer localised flooding in heavy rainfall.
To help cope with the strain on resources, people are urged to check on the East Sussex Highways website if flooding in their area has been reported, and if not to use the online portal to report incidents.
During periods of heavy rainfall it can take up to two hours after rain has stopped for drains to clear. If flooding remains after that period, highways stewards will attend to take action.
Cllr Carl Maynard, East Sussex County Council lead member for transport and environment, said: "Our highways teams regularly and routinely clean roadside drains to ensure they continue to flow freely.
"However, drains are not equipped to cope with torrential and persistent rainfall, meaning during extreme weather conditions there may be localised flooding.
"By using the website to check for reports, and to report incidents if flooding persists two hours after the rain has stopped, people can help us to deal with this problem and to make the best use of our limited resources."
When carrying out routine drain cleaning, highways crews approach sections of road rather than individual drains, ensuring surface water can drain off the carriageway.
People also use the website to see work schedules, find out when larger scale drainage works are taking place, track an existing enquiry and find more information about how flooding is dealt with.
The East Sussex Highways website can be found at www.eastsussexhighways.com