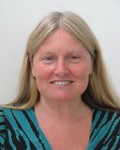 PEOPLE in East Sussex can now test themselves for HIV at home – as a national campaign launches to encourage more people, particularly those in high risk groups, to test for the virus.
Free HIV Home testing kits can be ordered online and are then sent out discreetly for people to test themselves, by taking a small 'finger-prick' blood sample, to return by post and get their results online.
The new initiative is part of a range of activity that East Sussex County Council's public health department have put in place to improve sexual health across the county.
The launch of the scheme has been timed to coincide with National HIV Testing Week, which launches on Saturday, November 19 2016 and targets the estimated 18,100 people in the UK who are unaware they're living with HIV.
The campaign is particularly aimed at gay and bisexual men and black African men and women, groups which make up seven out of 10 people in the UK living with HIV.
People most at risk are recommended to test at least once a year, but nearly a quarter of gay and bisexual men and more than a third of black African adults in England have never been tested.
Regular testing is important for those at risk, but the best way for anyone to protect themselves and others from HIV remains using condoms – which also helps protect against other sexually transmitted infections.
Within East Sussex, almost two people in every 1,000 aged between 15 and 59 have been diagnosed with HIV. In Eastbourne, Hastings and Lewes, rates are higher, which puts them in the top 20 per cent of local authority with the highest rates in England.
Cynthia Lyons, East Sussex acting director of public health, said: "The treatments available now mean people with HIV can live a full life without HIV related illness.
"However, if they don't know they've got HIV, they're missing out on potentially life-saving treatment and care, and are also in danger of transmitting the virus to others.
"People in at-risk groups should be regularly tested to protect themselves and others, and the home testing kits make it easier than ever to do this."
The kits provide a quick, free and confidential test for HIV and other sexually transmitted infections and can be ordered by submitting details online at www.freetest.me. Full support is available for anyone who receives a positive result. Treatment for HIV is free and provided by the local NHS.
More information about HIV testing and the full range of sexual health services available in East Sussex is available at www.eastsussexsexualhealth.co.uk
More information about how to protect against HIV is available on the website of the national It Starts With Me campaign at www.startswithme.org.uk