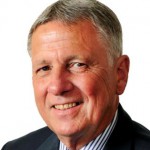 THE NEW Year will bring fresh opportunities for young people looking to take up apprenticeships with East Sussex County Council.
With 54 apprentices having started work with the local authority and its highways contractor, council bosses are keen to continue their drive to help young people get onto the career ladder.
Since launching its apprenticeship programme at the end of 2015, East Sussex County Council has given young people the chance to learn about apprenticeships and gain work experience with the organisation.
Through a work readiness programmes run by the council, 103 young people who were not in work, education or training could find out if apprenticeships were right for them and gain valuable work skills.
"It is vital that, as a county, we provide ample opportunities for our young people to get the right training and get a foot on the career ladder," said Cllr David Elkin, deputy leader and lead member for resources.
"Our work readiness programmes give young people a chance to find out if an apprenticeship is the right option for them and gain work skills and experience, while our apprenticeships offer a wonderful opportunity to get relevant, on-the-job training with a large organisation."
As well as apprenticeships in a variety of county council departments, opportunities have been made available with the authority's highways contractor Costain CH2M – including nine civil engineering apprenticeships.
The apprenticeship programme has also helped the development of a new course at Sussex Downs College and has led to the creation of a pilot traineeship programme, with two placements for young people with SEND and two placements available for young people identified from the LAC team.
"2016 has seen some real success story including a national apprenticeship award for Maria Conway, who supports the Equality and Participation and the Safeguarding teams in Children's Services at the county council," said Cllr Elkin.
"The successes to date would not have been possible without the commitment and support of managers from all county council departments, mentors, assessors and trainers who have all played a key part in promoting and delivering the programme."
He added: "We look forward to creating more opportunities in 2017 and enjoying the future successes that the apprenticeship programme will bring."
For information about the apprenticeship programme visit www.eastsussex.gov.uk/apprenticeships