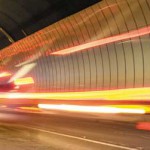 SENIOR councillors in East Sussex will discuss options to save £17million from the county's budget.
East Sussex County Council's cabinet will meet next week to consider proposals which include raising the three per cent levy allowed by the Government to meet part of the rising cost of social care, and raising general council tax by 1.99 per cent to meet the cost of other services.
The savings suggested in the draft budget for 2017/18 are £7million less than the £24million the council had estimated in October this financial year. The budget would see £360million spent on services for East Sussex in the year ahead.
The council has been able to lower its proposed savings target through careful management of its borrowing costs and by taking up the option to raise and invest more in social care.
Funding from central government did not fall as far as expected for the year ahead, though the overall trend is sharply down, to £27m now from £124 million six years earlier. At the same time there has been a significant increase in the number of people relying on council services, especially with the county's ageing population and young people with high level special needs.
Since 2010, the council has saved close to £100 million through measures including sharing services with other local authorities, cutting senior staff by 30 per cent and working more closely with partners such as the NHS.
Cllr David Elkin, East Sussex County Council lead member for resources, said: "It's welcome news that councillors will now be able to debate a savings target £7million lower than was being considered at one stage. This is now in line with our budget planning, thanks to some very careful financial management and greater investment in social care.
"However, we are still facing considerable challenges and will have to make more tough choices which will have an impact on frontline services.
"Asking residents to pay more is not something we take lightly, but with declining funding it's one way to protect the most vulnerable in our society and equip us to deal with the challenges ahead.
"The proposals allow us to maximise investment in health and social care – one of the areas of greatest demand – including East Sussex Better Together, our ambitious plan to improve the health and wellbeing of residents by integrating services provided by the county council and the NHS."
If approved by cabinet at their meeting on Tuesday, January 24, the draft budget will be discussed and put to a vote at full council on Tuesday, February 7.
The draft budget also earmarks £95 million for capital projects including ensuring roads and buildings are well maintained and there are sufficient school places.
Further details on the budget proposals can be viewed in the cabinet papers online.
A 4.99 per cent council tax increase equates to £62.47 a year or £5.21 a month extra for a Band D household.