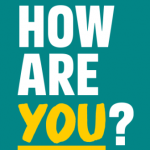 ADVICE and support to help combat the toll modern life takes on the health of middle aged residents is just a click away.
Health bosses at East Sussex County Council are urging people aged between 40 and 60 to take the online How Are You? Quiz, and benefit from personalised recommendations for living a healthier life.
Unhealthy lifestyle choices can increase the risk of developing a range of conditions in later life, such as type 2 diabetes, cancer and heart disease.  In East Sussex 63 per cent of adults are overweight or obese, more than a quarter (27 per cent) are physically inactive and 18 per cent smoke.
"Making small changes to improve your health in middle age can double the chances of being healthy at 70 and beyond," said Cynthia Lyons, the county council's acting director of public health.
"At the beginning of the year many people start thinking about steps they can take to live a healthy lifestyle – something that modern day life can make difficult.  The How Are You? quiz can help you assess lifestyle choices and make positive changes that can improve your health."
The How Are You? quiz provides personalised recommendations based on lifestyle information and provides a wealth of advice and tools which will help users improve their lifestyle and wellbeing, helping people to take action where it is most needed. There are also links to apps and tools like Couch to 5k, Alcohol Checker and Easy Meals.
"Making small lifestyle changes such as eating well, drinking less alcohol, quitting smoking or being more active can make a huge difference," Cynthia added.
"I'd encourage people to take the quiz and see how they can take control of their health and enjoy significant benefits now, and in later life."
Click here to take the free online quiz, part of the national One You campaign.