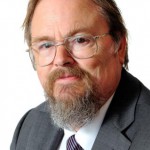 BUSINESSES in East Sussex are being given a £1 million funding boost thanks to new council funding.
East Sussex County Council has allocated the extra cash to help new companies set up or existing firms to expand over the next three years.
Since May 2013, the council has already supported 210 business and hopes the extra funding will fuel a further boost to the county's economy, following encouraging recent figures from the Office for National Statistics.
Figures for 2015 – the most recent period for which data is available – show the economy in East Sussex grew by 5.2 per cent, compared to a national average of 2.9 per cent, with 2,790 new businesses starting up.
Cllr Rupert Simmons, county council lead member for economy, said: "We've had some really encouraging news on economic growth in the county recently, but it's important that we don't rest on our laurels.
"This additional funding will help more new businesses to start up or existing businesses to develop, creating new jobs for local people and helping our economy continue to grow."
Businesses which have benefited from county council funding since 2015 include:
– Start-up clothing company Boom Boom The Label was able to buy better equipment and move into bigger premises in Lewes, and now employs 14 people
– St Leonards-based burger restaurant Half Man! Half Burger! opened a second outlet in Eastbourne
– Children's activity centre Urban Jump, in Heathfield, was helped to set up and create 40 new jobs
– Universal Transaction Processing Ltd, which sells credit card machines, set up in Hastings and has so far created 24 jobs at its call centre
People interested in applying for funding to set up a new business or help an existing business can find more information by emailing EconomicIntervention.Fund@eastsussex.gov.uk, calling 01273 481476 or online at www.eastsussex.gov.uk/business/developing/finance/grants