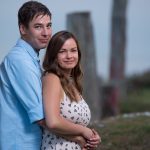 A COUPLE whose parents married at a historic manor house will tie the knot at the same venue – after winning a competition to mark its reopening.
Emma Cowen and Andrew Smith, from Peacehaven, were chosen to be the first couple to have their wedding at Southover Grange following its £1.5 million refurbishment by East Sussex County Council.
The parents of both the bride and groom-to-be married at the venue and they have strong ties with Lewes, making it the perfect setting for the first wedding at the refurbished building on Saturday, April 29 2017 – which is also Emma's birthday.
She said: "Southover Grange was very much an obvious choice given the emotional ties our families have to the venue.
"Our parents have had long, happy marriages, which have inspired us to tread the same path as them, so our marriage taking place at the same place feels like an auspicious beginning."
Other competition winners include Roma and Michael Humphrey, from Newhaven, who will be the first to renew their wedding vows at Southover Grange – 39 years to the day since they tied the knot.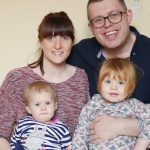 Meanwhile, Emma and Adam Wallace, from Uckfield, will have the honour of taking part in the first baby naming ceremony, for their daughters Evelyn, two, and Bethany, one.
The competition winners were asked to write in explaining why they thought their special ceremony should be chosen.
Cllr Chris Dowling, East Sussex County Council lead member for community services, said: "The competition seemed to really capture people's imagination and it was a hard job selecting the winners.
"The refurbishment has enhanced the period charm of a building which will provide a stunning backdrop to a really special day for all our winners."
The first 20 new British citizens applying for citizenship ceremony will also take part in the opening day celebrations when they form the first group citizenship ceremony.
Unfortunately, there will be no civil partnership ceremony on opening day as no eligible entries were received.
People can now book their ceremonies for May 1 onwards, or find more information about the East Sussex Registration Service, at www.eastsussex.gov.uk/registration or by calling 0345 6080198.
Meet the Southover Grange competition winners
Andrew Smith, 29, first proposed to partner Emma Cowen two years ago on the beach near their home in Peacehaven, but they decided to wait until Emma had finished her university degree in child nursing before tying the knot.
The couple, who've been together for 11 years, both have strong ties to Lewes, with Andrew being a regular at Lewes FC's Dripping Pan ground, and the parents of both married at Southover Grange – Andrew's parents in 1992 and Emma's in 2003.
The date of their wedding, April 29, is also Emma's 29th birthday, meaning she won't have to worry about forgetting their anniversary.
She said: "What better way to celebrate my birthday than marrying the love of my life in front of our closest family and friends?
"Being given the chance to be the first couple to get married at the refurbished Southover Grange will be the most special, perfect way to celebrate 11 years of being together, completing my degree and, of course, my birthday."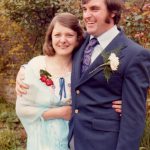 Roma Humphrey, 70, and husband Michael, 73, from Newhaven, plan to invite many of their original wedding guests when they renew their vows at Southover Grange on April 29 – 39 years to the day since they married at another town venue, Lewes House.
Roma said: "We have had our ups and downs but we are still very much together, enjoying ourselves. We are best friends and have great respect for each other – he is the best bloke in the world."
Emma Wallace, 29, and husband Adam, 34, from Uckfield, will have the honour of taking part in the first naming ceremony at the refurbished venue for daughters Evelyn, two, and Bethany, one.
The couple were due to have a naming ceremony for Evelyn in 2015 but Emma became pregnant again, and the event was delayed further by an illness resulting in Bethany having a stay in hospital last year.
She said: "We have decided that this is the year and we felt this opportunity was far too good to pass over.
"I feel a deep emotional connection to the area and feel that it would be a perfect place for a naming ceremony."