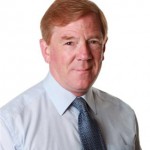 A FARMER from Sussex will have to pay out more than £20,000 after risking the spread of a notifiable disease by illegally moving cattle.
David Butler admitted four counts of unlicensed movement of cattle between holdings along the East-West Sussex border after animals in his herd were identified as being at risk of carrying bovine tuberculosis.
He also admitted failing to isolate at-risk animals as required by notices issued by the government's Animal and Plant Health Agency and failing to cleanse and disinfect his dairy farm in order to restrict the spread of disease.
The defendant, trading as FJ Butler & Sons from Heaven Farm, Danehill, near Uckfield, pleaded guilty to one additional charge of animal neglect through inadequate feeding.
In a hearing at Brighton Magistrates' Court on Monday, March 20 2017, the 59-year-old was fined £11,250 and ordered to pay court costs of £9,300 and a victim surcharge of £112.50.
The court heard Butler had moved cattle without a licence between farms in East Sussex – a high-risk area for bovine TB – and West Sussex, where the risk is classed as low.
He had ignored an official warning about non-compliance with TB legislation issued in 2015 by East Sussex Trading Standards, which brought the prosecution against him.
Cllr Chris Dowling, East Sussex County Council lead member for community services (pictured), said: "Bovine tuberculosis is a disease which can wreak havoc upon the farming community.
"As a member of a long-established farming family, Mr Butler knows that farmers in high-risk areas face extra costs due to the more stringent testing of cattle they have to do.
"If the disease develops, it can also cause untold stress and worry for other farmers who may end up having to send many of their animals to slaughter.
"By flagrantly breaching laws designed to contain TB and prevent its spread, Mr Butler acted incredibly irresponsibly and put the livelihoods of other farmers at risk."
In high-risk areas such as East Sussex, cattle farmers are required to carry out annual tests to determine if any of their cattle are 'reactor' animals – those which a blood test reveals are at risk of developing TB.
Farms where reactors are present are required to isolate those animals from the rest of the herd, and need to obtain a licence to transport any of their cattle.