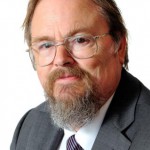 SCIENTISTS, engineers, designers and inventors of the future can get a unique insight into the courses and careers available at a series of events.

The second East Sussex STEAMfest includes interactive activities, demonstrations, workshops and shows to inspire young people to study or train in science, technology, engineering and maths subjects.

This year the event, sponsored by joint venture companies Costain and CH2M, East Sussex County Council and the Careers & Enterprise Company, also adds an 'A' for Arts – demonstrating the value of creativity, design and innovation in engineering careers.
The highlight of the festival is the Big Bang event in Eastbourne on Wednesday, April 19, where employers and training providers will be demonstrating the range of opportunities available across the county.
Cllr Rupert Simmons, the county council's lead member for economy, said: "STEAMfest provides a wonderful opportunity to bridge the skills gap that currently exists in East Sussex and show young people the range of career pathways and opportunities open to them.
 
"It is vital to our flourishing economy that our young people have the skills and competencies that businesses in the county need, and we particularly need to encourage more people to study and train in our key growth sector areas such as science, technology, arts, engineering and maths."
 
STEAMfest, which is aimed at Key Stage 3 pupils, is part of the Progress project to support young people's career choices and delivered with funding secured by East Sussex County Council on behalf of Skills East Sussex (SES), the county's employment and skills board.
The festival, which runs throughout April and May 2017, includes;
• Pharmacy and Biomolecular Laboratory Workshops at University of Brighton on Monday, April 3, between 12.30pm and 2.30pm
• RSC Chemistry at Work – talks, stands, and short demonstrations – at the University of Brighton, Falmer campus, on Friday, May 5, between 9am and 2.30pm
• Coding networking event in Hastings on Wednesday, May 10, between 4.30 to 6.30pm
There will also be workshops, seminars and shows in schools across the county, as well as career talks by the STEM Ambassador.  Site visits to local employers will also be on offer throughout the festival.
 
East Sussex STEAMfest is organised by STEM Sussex, the STEM outreach support department of the University of Brighton, in association with East Sussex County Council and the Sussex Learning Network.
For full details of the events on offer during STEAMfest, including the Big Bang event, visit www.stemfest.co.uk/stemfests/east-sussex-stemfest
 
STEMfest is a series of activities and events designed to encourage young people to train and gain skills in science, technology, engineering and maths, and is supported in a number of areas of Sussex.  East Sussex has decided to include activities and events promoting training in arts, demonstrating the value of creativity, design and innovation in engineering careers.