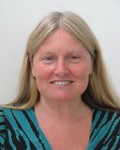 PEOPLE in East Sussex are being offered the chance to have their say on pharmacy services in the county.
East Sussex County Council is consulting on its Pharmaceutical Needs Assessment, which offers a snapshot of services currently offered by pharmacies and recommendations for how they should develop.
People are being asked to give their views on whether they agree with the findings of the report, which includes a call for pharmacies to play a greater role in providing appropriate local healthcare in the future.
They also have the chance to give feedback on any other issues regarding pharmacy services that they think should be included in the report.
The final report, which will be considered by the East Sussex Health and Wellbeing Board in July, will be used by the NHS when making decisions over the next three years about what services pharmacies provide and whether to approve applications for new pharmacies.
Cynthia Lyons, East Sussex acting director of public health, said: "This assessment is about outlining how pharmacy services in the county look now and how they should develop in the future.
"I'd urge people to make time to take part in the consultation, to help us ensure the public have access to the services they need, at the times and in the locations where they need them."
The assessment notes that the ageing population in East Sussex will lead to greater demand for health services in the future, especially for people living with long-term conditions such as diabetes and dementia.
It says more use should be made of the expertise of local pharmacies to help to prevent, identify and manage health issues, and the close links they have within local communities, in order to reduce the burden on other services including GP practices and A&E services.
The report notes that while overall there is good access to pharmaceutical services across the county, there are some rural areas where people are not always able to access services at the weekend by public transport.
Recommendations made include reviewing out-of-hours access to community pharmacies and 'improving connectivity' between community pharmacies and other health services.
The draft Pharmaceutical Needs Assessment can be viewed in full online at www.eastsussex.gov.uk/haveyoursay along with a shorter 'executive summary' which outlines the key points.
People can take part in the consultation, which runs until Thursday, June 1 2017, via the same web address or by emailing public.health@eastsussex.gov.uk with 'PNA consultation' as the subject heading.
They can also write to PNA Consultation, East C, County Hall, St Anne's Crescent, Lewes, BN7 1UE or request a copy by calling 01273 336 469.