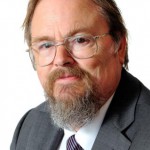 COUNCIL leaders have agreed to use a Government grant of more than £2million to address one of the worst congestion hotspots in the county.
Members of East Sussex County Council's cabinet agreed plans to use a government grant to build a new two-lane bridge to replace the current one-lane Exceat Bridge over the Cuckmere river.
The Government has confirmed that East Sussex County Council will receive £2.13million from its National Productivity investment fund – a pot of money designed to help councils improve journey times and cut congestion.
Cllr Rupert Simmons, the county council's lead member for economy, said: "We want to improve connectivity across the county and have, for some time, been looking for solutions to the issue of Exceat Bridge. As well as being frustrating for motorists, the bottleneck does nothing to help the businesses in our county.
"Our own limited resources would not stretch to funding the construction of the new bridge, but I am delighted that we are able to put government funding designed to address these kinds of problems to good use."
At Tuesday's meeting, members were told that this was a first stage in an extensive design, costing and planning process and that any proposal would be subject to discussion and approval from the South Downs National Park Authority (SDNPA).
Funding of £500,000 has already been approved by the council for maintenance of the bridge – this funding would go towards the construction of the new bridge, should the scheme be successful.
Cllr Simmons added: "We have considered a number of options to deal with the problems at Exceat, including traffic lights, but it is felt that a new two lane bridge is the only way to effectively deal with the congestion created by the current layout.
"The location of the new bridge is a sensitive one and will need to be carefully designed to minimise the impact it has on the South Downs National Park in which it sits. We look forward to working closely with the SDNPA, doing everything we can to deliver much needed relief to motorists using the A259 and taking steps to help the growth of our economy."
Possible designs and costings will be reported back to Cabinet in early 2018.
Ends.