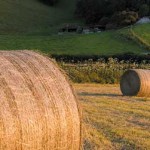 CONSERVATION experts will be sought to take charge of sites around East Sussex in a bid to protect them for future generations.
The county council's cabinet agreed a strategy which sets out how the authority will manage 2,000 miles of footpaths, bridleways and byways and 10 countryside sites in the future.
The strategy sees the council continuing to manage and maintain public rights of way and two of its countryside sites – the Cuckoo Trail and Forest Way Country Park.
"Our countryside sites are hugely important and it is vital that we do all we can to enhance and protect them for generations to come," said Cllr Nick Bennett, lead member for transport and environment.
"As a county council, we feel there are specialist organisations which are in a better position to manage and improve long-term access to the sites, and provide environmental improvements and ecological benefits."
He added: "Approval of the countryside sites strategy by cabinet means officers can now begin discussions with interested parties, which include National Trust, Sussex Wildlife Trust and South Downs National Park Authority."
The county council will now look to transfer the management of the remaining eight countryside sites, four of which it currently manages for landowners, to other not-for-profit organisations. The sites include Seven Sisters Country Park, Ditchling Common Country Park and Camber Sand Dunes.
Cllr Bennett added: "I want to assure residents that we will only be talking to organisations which are experienced in conservation and community involvement. Whatever the outcome of our discussions these sites, which are protected public spaces, will remain open for residents and visitors to our county to enjoy."
At the meeting on Tuesday, June 27, cabinet members agreed to delegate the implementation of the strategy to the lead member for transport and environment.
Any changes to the management of each of the council's countryside sites will be subject to consultation.
Ends.