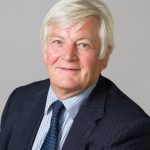 STUDENTS in East Sussex have been receiving their GCSE results as a new grading system is introduced.
For the first time, pupils studying English and maths receive a numbered grade between 1 and 9 – the highest mark – and also took new, more rigorous exams in those subjects.
Provisional figures received from schools show 72.7 per cent of pupils earned grade four – a standard pass comparable to the old grade C – or above in English and 66.3 per cent in maths.
Meanwhile, the overall attainment 8 score, which measures students' average grade across eight subjects, was 45.0 out of a maximum available score of 80.0.
Until next year, all other subjects continue to be assessed under the old system, in which pupils are marked from grade A* to G.
Cllr Bob Standley, East Sussex County Council lead member for education and inclusion, said: "The new marking system and the tougher exams for maths and English mean it's not possible to compare this year's results to last year.
"However, the strong performance in all subjects is testament to the hard work of pupils and teachers, and I'd like to congratulate them on their achievement and wish them all the best with whatever they choose to do next.
"We remain committed to ensuring all students in East Sussex receive the best possible education and will continue to work with schools to help them achieve this."
The changes to exams are part of a new curriculum introduced to schools in England in 2014 which will see more grades available at the top end to recognise highest achievers, with fewer students expected to get grade 9 than received grade A* under the old system.
The attainment 8 score, first introduced last year, is based on an average of grades in eight subjects – English and maths; three English Baccalaureate (EBacc) subjects such as sciences, geography, history and languages; and three other subjects.