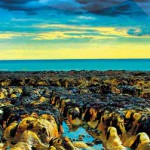 EFFORTS to support vulnerable children and their families have earned East Sussex County Council a place on a prestigious national awards shortlist.
The authority's children's services department has been shortlisted in the Social Worker of the Year Awards 2017 in the category of Best Social Work Employer.
Judges were impressed by the service's hard work in creating a stable and creative workforce that can respond to rising demand and costs.
East Sussex County Council's submission to the judging panel highlighted the authority's achievements in supporting its staff to create a high quality, sustainable system that secures the best outcomes for children and young people.
Liz Rugg, the county council's assistant director of early help and social care, said: "We are delighted to have been shortlisted for this award.
"The accolade recognises the great efforts the whole staff team has made to create a service that delivers the best possible help to the most vulnerable children and families. The work we do is based on the core belief that our staff are the most important resource that we have so we have to support them well."
The council team will find out if they have won the title at a special ceremony on Friday, November 24.
James Rook, managing director of the award's headline sponsor Sanctuary Social Care, said: "At a time when services are under such intense pressure, this award seems most relevant as it recognises those employers who put their staff first and demonstrate excellence in leading, motivating and developing their workforce.
"All finalists have proved themselves to be outstanding employers, which is an achievement to be very proud of."
If East Sussex County Council is successful in its category, the authority stands the chance of being named Overall Social Work Employer of the Year 2017.
The awards are being judged by leading influencers including the Chief Social Workers Isabelle Trowler and Lyn Romero and Maris Stratulis, England manager for the British Association of Social Workers.