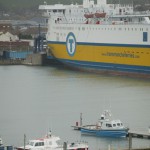 A NEW contract securing the future of the Newhaven to Dieppe ferry service has been welcomed by council leaders.
Transmanche ferries will continue to make the 1,690 crossings each year after owners Syndicat Mixte de Promotion de l'Activité Transmanche (SMPAT) awarded the five-year contract to current operator DFDS, starting from 1 January 2018.
The cross-channel route had been in doubt since a French court ruled that the service must be put out to tender.
Councillor Rupert Simmons, East Sussex County Council's lead member for economy, said: "We are delighted that a new five-year contract has been agreed and are grateful to SMPAT for the work they have done to secure this important service. We are committed to supporting SMPAT and DFDS to promote the service and its continued success.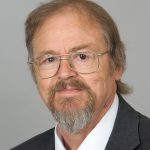 "The route is vital for the port of Newhaven, and for East Sussex as a whole, bringing trade and tourism and giving the county a welcome economic boost."
He added: "A great deal of investment has been made in the area and securing the service will support the efforts being made to transform and regenerate the Newhaven area."
More than £80million has been invested or committed to be spent in the area to date, with East Sussex County Council itself committing investment of £13million in the development of the Newhaven Port Access Road.
This funding, along with a further £10million awarded from the Coast 2 Capital Local Enterprise Partnership (C2C LEP), will improve access to the ferry service and significantly open up land for employment space – creating up to 620 jobs.
A further £200,000 has already helped to improve bus stop facilities and links between the railway station and local bus services and links to the new Newhaven University Technical College (UTC), while walking and cycling routes between Newhaven and Peacehaven have also been improved.
Other schemes that will unlock the potential for further housing and commercial growth include a £13million project to alleviate flooding at key sites, Network Rail's £20million improvements to signalling and the train stations, the purchase of Newhaven Square by Lewes District Council, Newhaven Port and Properties plans to build new port facilities at East Quay and the approval of the Newhaven Enterprise Zone (NEZ) – which will be a catalyst in attracting business investment.
The area is already benefiting from investment in the new business units at Eastside South, with £6million funding secured from the public and private sector. In addition, there was a recent announcement of a multi-million pound investment in the town centre, which will kick off with a major top brand UK chain hotel and include wider shopping and leisure facilities all adding to the attraction for tourists to the area.
Councillor Andy Smith, leader of Lewes District Council, said: "Newhaven continues to be a magnet for the whole of Europe so it is excellent news that a new five-year ferry contract has been secured. Coupled with the recent announcement of our far-reaching plans for the town centre, which includes a new hotel and new retailers for the shopping centre, the town's future is looking very exciting."