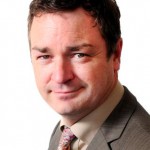 VIEWS are being sought on proposals for saving almost £10 million from the county's adult social care budget.
A consultation has been launched to give service-users, residents and partners the opportunity to comment on the impact of the proposals.
The launch follows approval of the county council's £371 million budget, which includes total savings of £17 million in 2018/19.
Reductions in funding from central Government and rising demand for services means the council has to focus its limited resources on helping the most vulnerable in the county.
"We cannot continue to provide all the services we have provided historically," said Cllr Carl Maynard, East Sussex County Council's lead member for adult social care and health. "And our statutory duty to deliver certain services means we are extremely limited in the areas where we can make savings.
"In the coming year we will spend £166 million across whole of the county, and will be working with health service professionals to provide the very best service for residents.
"But we are in the eighth year of spending cuts and what we do spend we need to focus very, very carefully on the most vulnerable and those with the greatest need."
Proposals for achieving the savings in adult social care include;
Reviewing county council funding for services delivered by the Stroke Association
Reducing the council's contribution to carer services
Reviewing Milton Grange and Firwood House intermediate care services
Cllr Maynard added: "No decisions have been made on these proposals and I would encourage as many people as possible to take part in the consultation."
The feedback received will help the county council understand the impact the proposals could have, and shape the final plans for consideration and approval from Cabinet.
Members of the public can respond to all proposals in the consultation or just the areas they are interested in. For more information and to take part, visit www.eastsussex.gov.uk/haveyoursay
The consultation closes on Wednesday, April 25, 2018.
Following the council's budget-setting, the Government announced an additional £150 million to be shared between local authorities across the country for adult social care.
A decision on how this additional funding will be used will be made when the details are confirmed.