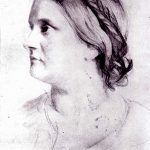 TWO East Sussex pioneers in the fight for votes for women have been celebrated in a national commemoration.
Muriel Matters and Barbara Bodichon (left) are named in a list of 'suffrage pioneers' – ordinary people who did extraordinary things to further the struggle to gain the vote.
The list was drawn up by the Women's Local Government Society to mark the 100th anniversary of the Representation of the People Act, which granted votes to women for the first time. The list was announced on International Women's Day – Thursday, March 8 2018.
Barbara Bodichon, who was nominated by East Sussex County Council in partnership with district and borough councils, was born in Whatlington, near Battle, and spent much of her early life in Hastings.
In 1866, she was instrumental in drafting a petition which led to the first parliamentary debate on votes for women, and three years later published an influential pamphlet, Reasons for and against the Enfranchisement of Women.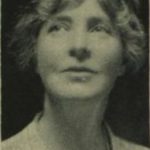 Muriel Matters (left) was nominated by Hastings Borough Council, which in 2016 named its offices – a stone's throw from her former home in Pelham Crescent –after her to mark her role in agitating in favour of votes for women.
She is best known for chaining herself to a grille in 1908, in the Ladies' Gallery in the House of Commons, which obscured women's view of debates and was considered a sign of female oppression – an act which landed her a one-month jail term.
In 1909, she was aboard an airship to drop suffrage handbills on the royal procession to open Parliament – the first aeronautical protest.
Becky Shaw, chief executive of East Sussex County Council, said: "This anniversary offers a timely opportunity to celebrate the courage and determination of all those who fought for the right of women to vote.
"We should feel proud of the role played by ordinary people like Barbara and Muriel, who made personal sacrifices for the campaign for votes for women – something which at the time was considered controversial but today we take for granted."
Peter Chowney, leader of Hastings Borough Council, said: "We're proud to be associated with such a fearless campaigner for women's suffrage.
"Muriel was someone who was willing to put the cause she believed in above her own interests and to confront the conventions and prejudices of the day – at great personal cost to herself."
The 1918 Act granted universal suffrage to nearly all men aged over 21 and to women over 30 who met certain criteria such as owning property. It wasn't until 1928 that women would gain equal voting rights to men.
The full list of 'suffrage pioneers' can be found at www.suffrage-pioneers.net while more information on East Sussex suffragettes is available on the East Sussex World War One website at www.eastsussexww1.org.uk
To mark the centenary of the Representation of the People Act and International Women's Day, read an article by East Sussex County Council chief executive Becky Shaw at https://news.eastsussex.gov.uk/2018/03/08/100-years-on-fight-for-equality-continues/