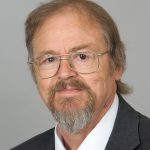 BUSINESSES in East Sussex can find out more about how to grow, stay safe and make sure they comply with the law at an event being held in the county.
The Better Business for All event will feature discussion on topics including cyber security, new data protection regulations and how to comply with health and safety rules.
The event will feature a series of talks and offer the chance for businesses to meet regulators including East Sussex Trading Standards, the emergency services and Government bodies.
Meanwhile, representatives from the Business East Sussex growth hub will be on hand to talk about the support available for businesses in the county, including grant opportunities.
The event, run by Sussex Chamber of Commerce in partnership with local regulators, is being held at the Hydro Hotel, Eastbourne on Tuesday, April 17th from 8:00am to 1:00pm.
Cllr Rupert Simmons, East Sussex County Council lead member for economy, said: "For small enterprises in particular, it can be a challenge to navigate the maze of regulations that governs business.
"This event will help companies to gain a better understanding of how the system works and the support that is available to them, and enable them to talk directly with officers from regulators including our own Trading Standards officers.
"It will also give companies a chance to find out more about the various different funding sources which are available to help East Sussex businesses grow, create jobs and boost our economy."
Topics to be discussed include cyber security, health and safety and the role of the Department for Work and Pensions.
Meanwhile, there will be a talk about the role played by Trading Standards to protect consumers and support legitimate traders, and discussion of how the new General Data Protection Regulation which comes into force in May will affect businesses.
Book your place at the event by calling 01444 259259 or online at
www.sussexchamberofcommerce.co.uk/events/member-events/better-business-for-all
Business owners are also asked to complete a 30-second questionnaire on how it could be made quicker and easier for their business to comply with the law, which can be found at www.surveymonkey.co.uk/r/BMR8H78