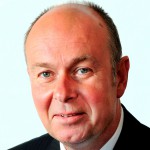 MOTORISTS will be able to apply for a parking permit at the click of a mouse when a new system is introduced next month.
From Monday, July 2 2018, all on-street parking permits for Lewes, Hastings and Eastbourne will be applied for through an online system called NSL Apply.
The change follows East Sussex County Council's decision to award a new parking contract to NSL, and will coincide with the closure of parking shops in Lewes and Hastings and the parking information centre in Eastbourne, on Saturday, June 30 2018 at 1pm.
Under the new system, motorists will be able to buy scratch card permits and pay penalty charge notices at Lewes, Hastings and Eastbourne libraries, but otherwise will no longer need to apply for permits in person or by post.
Cllr Nick Bennett, the council's lead member for transport, said: "Moving the application system online will make it much easier for people to apply for a permit at any time, any day of the week.
"This move, and the closure of the parking shops and the parking information centre, reflects the fact that more and more people find it convenient to carry out tasks such as applying for a permit online.
"In NSL, we have appointed a contractor with a huge amount of experience in parking enforcement, and ultimately we hope residents will find the new system far simpler and more user-friendly."
From Wednesday, June 27 to Saturday, June 30 2018, only limited services will be available at the two parking shops and parking information centre. Staff will still be able to answer queries and issue scratch card permits, but not issue or make changes to 'virtual' resident permits.
Existing holders of RingGo permits can register their details online from July 2, but don't need to do anything until their permit is about to expire – their current permit will automatically transfer to NSL.
People can find more information and, from July 2, apply for permits online at www.eastsussex.gov.uk/roadsandtransport/parking/