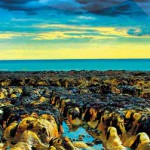 PLANS to remodel front-line services to deal with a national crisis in social care and other intense financial pressures will be presented to council leaders next week.
The proposals are part of a package of measures East Sussex County Council's Cabinet will be asked to approve to help the authority achieve agreed savings of £17 million in 2018/19.
Recommendations include savings of £10 million from the Adult Social Care budget, forcing significant reductions in many much-valued services. The authority will still spend £166.5 million on adult social care services in this financial year.
The proposals also include using an additional £1.6 million from Government to support vulnerable residents at risk of homelessness – on top of what was originally planned in the council's budget – but it is only for this year and still leaves a substantial saving needed.
Councillors will be asked to agree an expanded role for the Milton Grange intermediate care centre in Eastbourne, which would enable it to support more people in returning to their own homes rather than hospital or long term care homes, and would also extend its day care for people living with dementia.
The re-modelled service would bring together under one roof the care which is currently provided at three separate locations – helping to save more than £1 million a year. Adult social care services at Firwood House in Eastbourne and Warwick House in Seaford would cease.
Savings are essential to balance the council budget mainly because Government support for East Sussex is dwindling away, but also because costs and demand for services continue to rise. The council will have saved almost £130 million since 2010 but faces increasingly hard choices every year about which services it can continue to provide with limited resources.
In many cases the council is commissioning services from other organisations and working in partnerships with the community to make the most efficient use of its remaining resources.
The council is also lobbying Government hard, with local authority and voluntary partners, to get social care properly funded.
Keith Hinkley, Director of Adult Social Care at East Sussex County Council, said: "We have consulted and we understand the real difficulty these savings will mean for some people in East Sussex. We are working with the community to re-shape what we can do together and we are grateful to them.
"We are putting our limited resources where the evidence shows they will have the biggest impact, but our options are restricted and we are having to recommend some extremely difficult choices."
Cabinet will also be asked to approve changes to the Household Waste and Recycling Service, including closure of sites at Forest Row and Wadhurst and the introduction of charging for some non-household waste including rubble and car tyres.
The proposals also include some changes in opening hours to ensure sites are open when residents are most likely to visit. The vast majority, 98 per cent of residents, would remain within a 20-minute drive of at least one of the 10 remaining household sites across the county.
The full agenda for the Cabinet meeting on June 26 can be found on the council's website.