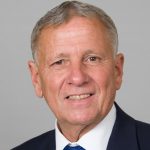 PLANS to reopen five recently closed libraries as community-run facilities have been given the go-ahead.
Libraries at Ore, Pevensey Bay, Polegate and Willingdon will open as community libraries following a decision today (Thursday, June 21 2018) by Cllr David Elkin, East Sussex County Council lead member for resources.
These are in addition to Ringmer Library which opened as a community library on Tuesday, June 19 2018.
The five were among seven libraries which closed last month following a major review of the county library service prompted by the need for savings due to Government funding cuts and changes to the way people use libraries.
Cllr Elkin said: "We're delighted to be able to agree these very exciting plans for community libraries and look forward to them opening in the next few months.
"Closing libraries was a very difficult decision prompted by the severe financial pressures we're under and the changing way in which people access library services, but we've always been committed to working with communities that wanted to retain a library in their town or village.
"Selling off or transferring the lease of these buildings would have generated a considerable amount of income for the council, but we recognise the value these community libraries will provide.
"The new community libraries will make a real difference to the people they serve, providing a valued service and bringing people together."
Ore, Pevensey Bay, Ringmer and Willingdon will operate as volunteer-run community libraries, with Ore run by Ore Community Association, Pevensey Bay by Volunteers Network, Willingdon by Willingdon & Jevington Parish Council and Ringmer by the Ringmer Village Hall Management Committee  .
Meanwhile, Polegate Town Council will pay the county council to run a community library offering a very similar range of services to that provided when it was run by the county, with the long-term aim of establishing a volunteer-run library.
Terry Fawthrop, from Ore Community Association, said: "We are very pleased that we were able to step in and keep this much-valued community service open. We will now work with people in Ore to ensure we can provide the kind of community library that they want."
The libraries closed as part of a modernisation and rationalisation of library services which also includes new community and teacher's library cards, homework and study clubs in libraries and increased outreach work in the county's most disadvantaged communities, particularly focusing on improving literacy and numeracy.
The new community libraries will not form part of the statutory library service provided by the council.