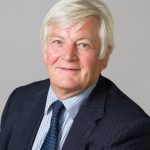 PROJECTS helping young people prepare for the world of work in and around Hastings have been given a £70,000 funding boost.
Organisations in and around the Hastings area are among 21 to receive a share of £1.5 million from the Careers & Enterprise Company Opportunity Area Fund.
The money has been allocated to projects in Opportunity Areas that focus on careers and enterprise activities, including work experience, volunteering and skills development, and are aimed at young people of secondary school age in greatest need of support.
Cllr Bob Standley, East Sussex County Council's lead member for education and ISEND, said:  "I am delighted that this money has been made available for such valuable projects which will boost the future job prospects of young people in and around the Hastings Opportunity Area.
"Each of these projects allows young people to meet employers and gain knowledge and experience that they may otherwise not have had access to."
The Government named Hastings as an opportunity area in January 2017, boosting education and career prospects, and opening up funding streams for projects to help young people.
Money from the Opportunity Area Fund will help schools and colleges address gaps in careers and enterprise by supporting six projects;
• Creative Café  – interactive events offering students the chance to meet a range of employers in an informal café style setting
• Alumni: role modelling the future – the development of alumni networks within schools, with the support of national education charity Future First, to provide role models to support students
• East Sussex County Council work experience support – a service supporting schools and colleges to manage the process for arranging placements for their students
• FRESH LD: Facilitating Realistic Employment for Students in Hastings with Learning Disabilities –  Employer-led employability skills workshops, Work place visits and part time working for young people with additional needs
• Hastings Wild Things – Open door sessions for pupils in Years 7 to 13 including a presentation of the RSPCA's work at Mallydams Wood, the wider work of the Society and job opportunities
• STEM Sussex Hastings (University of Brighton) – support for young people in Hastings to raise awareness and inspire young people to consider careers in science, technology, engineering, arts and mathematics (STEAM) through a range of workshops and events
Claudia Harris, Chief Executive Officer for The Careers & Enterprise Company, said:  "I am delighted that we have been able to invest £1.5 million to support proven careers and enterprise programmes across the second wave of Opportunity Areas.
"With young people needing at least one employer encounter per year while still at schools or college, this funding will go a long way to helping providers and schools prepare them for their futures."
Ends