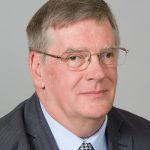 THE former owner of an Eastbourne restaurant has been fined after it put a four-year-old boy's life at risk by serving him a dessert containing nuts.
Stephen Nock was managing director of Bright Ideas Studio Ltd, which owned Seasons Restaurant, in Sovereign Harbour, at the time of the incident in May 2017.
The restaurant is now under new management and has no connection with the former owner.
Lewes Crown Court heard the mother of the child from Bexhill, informed staff her son had a nut allergy and was assured that an ice cream she ordered for him did not contain nuts.
However, it was served with a chocolate hazelnut wafer which the boy ate, triggering an allergic reaction which resulted in an eight-hour stay at Eastbourne District General Hospital.
The mother was particularly concerned with the response from the restaurant staff.  Her son was not breathing properly and she had to administer an Epipen as she believed he was going into anaphylactic shock.
An investigation by East Sussex Trading Standards found the menu did not specify that ice cream came with a wafer, or that it contained nuts, despite the fact it had been served in this way for some time.
Meanwhile, the company's allergen folder did not mention the presence on the menu of a wafer containing nuts and staff training records were found to be inadequate.
Judge Christine Laing QC was satisfied that the restaurant had some procedures in place to deal with allergens, but they had fallen short on this occasion.
In a hearing on Friday, July 20 2018, Nock, 61, of Bermuda Place, Eastbourne, admitted breaching the Food Safety Act and was fined £1,200 and ordered to pay full prosecution costs of £959.
Cllr Bill Bentley, East Sussex County Council lead member for communities and safety (pictured), said: "This case illustrates the serious responsibility owners of food premises have when it comes to food safety.
"For people with a food allergy, even a tiny amount of an ingredient they are allergic to can have very serious – and potentially fatal – consequences.
"All food businesses have a legal duty to provide customers with clear and accurate, allergy information about the food they serve and must ensure staff are properly trained and have rigorous diligence procedures in place.
"This was an extremely traumatic experience for the boy and his mother, and we can only be thankful the outcome wasn't even more serious."