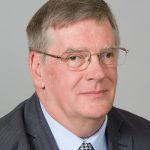 EAST Sussex County Council has been awarded a national accolade for the support it gives to the armed forces community.
The authority has received a silver award under the Ministry of Defence Employer Recognition Support Scheme, which honours employers that show a commitment to supporting current and former military personnel.
The council is a signatory to the Armed Forces Covenant, a promise that those who have served in the armed forces are treated fairly and suffer no disadvantage.
Awards judges were impressed with the support the council gives to armed forces cadet volunteers, and to members of the Army Reserve – who receive 18-days' paid leave every year to undergo military training.
Meanwhile, already this year, the authority has trained around 39 frontline members of staff as armed forces 'champions' under the MoD-funded Forces Connect South East programme.
The champions receive training at military barracks to gain a better understanding of the needs of service personnel and to ensure they can be directed to any services or support they might benefit from.
Cllr Bill Bentley, lead member for communities and safety, who is also chairman of the Sussex Wing RAF Air Cadets, was earlier this year appointed as elected member armed forces champion.
He said: "Receiving this award is a great honour and recognition of the steps the council has made in recent years to ensure we do everything possible to give our backing to the armed forces community.
"It's vital that we are able to support armed forces cadet volunteers and reservists – who can be mobilised at any time – to fulfil their duties and to serve their country.
"Veterans often possess many valuable skills but the switch to civilian life can be difficult, so it's also important we help to make the transition as smooth as possible.
"I'm proud to act as elected member champion and it's a privilege to be able to represent our forces personnel and to celebrate their contribution to our communities."
Earlier this year, the council carried out a survey of staff to solicit the views of the forces community and reviewed its HR policies to ensure appropriate support is in place for job applicants from a forces background.
It also works closely with the Sussex Armed Forces Network and other organisations including the NHS and local charities, to ensure services personnel get access to any support services they need.
Cllr Bentley will collect the silver award on the council's behalf in a ceremony aboard HMS Victory, in Portsmouth's historic dockyard, in September.
More information: Sussex Armed Forces Network