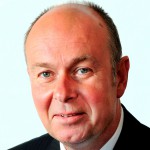 A MAIN road between Polegate and Hailsham will be getting a new lease of life as part of a programme of repairs.
The East Sussex Highways scheme on the A22 will see carriageway jointing – filling cracks and joints in the road – and surface treatment work to seal and waterproof the road and protect it against ageing.
The work, which begins on Monday, September 10 2018 and is scheduled to last for up to five days, is aimed at protecting the integrity of the road and extending the life of the carriageway.
It will be carried out in phases, beginning on the stretch from Cophall roundabout to Eagles roundabout, then from Eagles roundabout to Diplocks Way roundabout and finally from Diplocks Way to Boship roundabout.
The jointing will take place overnight, with the road closed in both directions followed by the surface treatment work which will be carried out during the day, with lane closures in operation.
Cllr Nick Bennett, East Sussex County Council lead member for transport and environment, said: "This is a very busy road which every day takes a pounding from a large number of vehicles.
"The work we're carrying out is absolutely vital to protect the road and to extend the life of the carriageway, avoiding the need for more costly and disruptive resurfacing.
"Carrying out the work in sections and doing the work which requires the road to be closed at night time rather than in the day will help us to minimise the impact on road users."
The surface treatment work will be carried out between 9.30am and 3.30pm while the carriageway jointing will happen from 8pm to 6am. Diversion routes will be in place.
More information is available online at www.eastsussexhighways.com