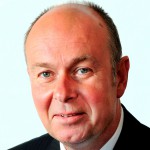 TRAFFIC lights and a reduced speed limit are to be trialled as part of a bid to improve road safety in a historic East Sussex village.
For years, the narrow 'bottleneck' in Alfriston High Street has led to vehicles mounting the footway, risking the safety of pedestrians and motorists, and striking buildings.
The East Sussex Highways trial will see temporary traffic lights installed between Star Lane and Weavers Lane for four weeks, starting on Monday, September 17 2018.
At the same time, a temporary 20mph speed limit will be introduced, which will continue for a further four weeks after the end of the traffic lights trial, to allow the merits of both schemes to be considered independently.
The proposals were devised following a public consultation held in 2016 in which 54 per cent of respondents favoured the introduction of traffic lights and a lower speed limit, with 39 per cent opposed.
Highways experts will monitor traffic speed, queue lengths, journey times and air quality in order to assess whether the scheme could provide a suitable long-term solution to the village's traffic problems.
Cllr Nick Bennett, East Sussex County Council lead member for transport and environment, said: "It's clear that something needs to be done about the traffic issues in the High Street, but space restrictions and the road layout mean our options are limited.
"We now need to see how this scheme would work in practice and to look carefully at the results.
"The traffic lights to be used in the trial will replicate as far as possible the operation of permanent traffic signals, but they will be temporary in appearance, so residents need to bear in mind that if we did decide to install permanent lights, they would look very different.
"No decision has been made yet on what solution might be appropriate, so I'd encourage people in Alfriston to give us their views on how the trial works out, so we can take these into account along with the results of the traffic surveys."
High Street will be closed between Weavers Lane junction and Market Square to allow the lights to be set up and dismantled from 9am to 6pm on Sunday, September 16 and Sunday, October 14. A signed diversion route will be in place with 'businesses open as usual' signs displayed.
People can get more details of the trial and have their say on the impact of the scheme online at https://consultation.eastsussex.gov.uk/economy-transport-environment/alfriston or by picking up a questionnaire from Alfriston Village Stores, in Waterloo Square.
A decision on whether to press ahead with the scheme permanently is due to be taken by the lead member in spring 2019.