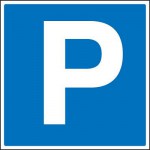 MOTORISTS in Eastbourne will be able to pay for on-street parking using their credit or debit card as new machines are installed.
East Sussex County Council this week began a programme which will see 151 parking machines replaced by new, state-of-the-art machines that take chip and pin or contactless card payments as well as cash.
The new machines also feature a coloured screen which displays step-by-step guidance to customers. People can also pay on their mobile phone using the RingGo system.
The first stage of the scheme is seeing 20 machines replaced along the seafront in King Edward's Parade, Marine Parade, Grand Parade and Devonshire Place – as well as machines at Seven Sisters Country Park.
The programme will see all on-street parking machines in Eastbourne replaced by the new machines during September and October.
Cllr Nick Bennett, East Sussex County Council lead member for transport and environment, said: "These new machines will provide the most modern and up-to-date technology available.
"The fact people will now be able to pay by card as well as cash or using their phone means motorists have more choice than ever of a convenient way to pay."
The machines being replaced this week include those in King Edwards Parade which have been out of action for some time.
Cllr Bennett said: "The old machines were obsolete and replacement parts are hard to come by, therefore it made sense to wait until the new machines were installed.
"We're grateful to motorists for their patience and hope they agree that the new machines offer an improved service."
On-street parking machines in Lewes will be replaced from November this year before the programme moves to Hastings in April.