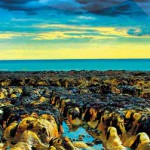 RESIDENTS in Rye are being advised of a large-scale exercise taking place at a chemical plant in the town to plan for a major emergency.
The emergency services, local councils, other agencies and community volunteers will be in attendance at Tradebe Chemicals Ltd, at Rye Harbour, on Tuesday, September 18 from 7pm to 9pm 2018.
Due to the nature of the work at the site, a multi-agency plan is required to be in place to ensure a co-ordinated response to protect the community in the event of an emergency.
The exercise is part of a routine process that enables agencies to work together to rehearse their response to a number of events such as a fire at the plant, including how they would work to ensure residents in the surrounding area were kept safe.
The plan is drawn up by the East Sussex Resilience and Emergencies Partnership, which includes representatives from various organisations and is co-ordinated by East Sussex County Council.
Glenn Jones, a member of the emergency planning team organising the event, said: "Emergencies at these types of site are extremely rare, but it's important we carry out these exercises.
"It's a good opportunity for all the agencies involved to work together to ensure the plan is comprehensive and effective and they are properly prepared in the event of an emergency.
"We want to make people in the Rye Harbour area aware this is happening so they know they don't need to be alarmed if they see the emergency services on site on Tuesday."
The Tradebe site is subject to Control of Major Accident Hazards (COMAH) Regulations 2015. The aim of the regulations is to prevent and mitigate the effects on people and the environment of major accidents involving dangerous substances.
Organisations taking part in the exercise include East Sussex Fire & Rescue Service, Sussex Police, South East Coast Ambulance Service, East Sussex County Council, Rother District Council, the Environment Agency and the Health and Safety Executive.